ANGIOPLASTY AND STENTING
Patient Education Material
The arteries supplying your head, heart, kidneys and legs may become blocked over time because of smoking, high cholesterol, high blood pressure, diabetes and obesity. These can cause a progressive hardening and occlusion of the vessels (also known as arteriosclerosis). Arteriosclerosis reduces blood flow to your organs as a result of the narrowed or obstructed arteries.
Interventional radiologists are recognised experts in vascular diseases, who can use a technique involving angioplasty and stenting to restore blood flow to the brain, kidneys and legs.
Angioplasty involves the mechanical dilatation of any narrowed or occluded vessel by means of a balloon catheter and a metal stent if necessary. Balloon catheters are tiny empty balloons that are gently inflated to expand the area. A stent is a metal mesh tube that is inserted over a metallic guidewire and positioned at the point of the stenosis or occlusion. Metal stents are permanent implants and act as mechanical scaffolds to support the vessel wall and keep the vessel open.
PERCUTANEOUS & MINIMALY INVASIVE ANGIOPLASTY & STENTING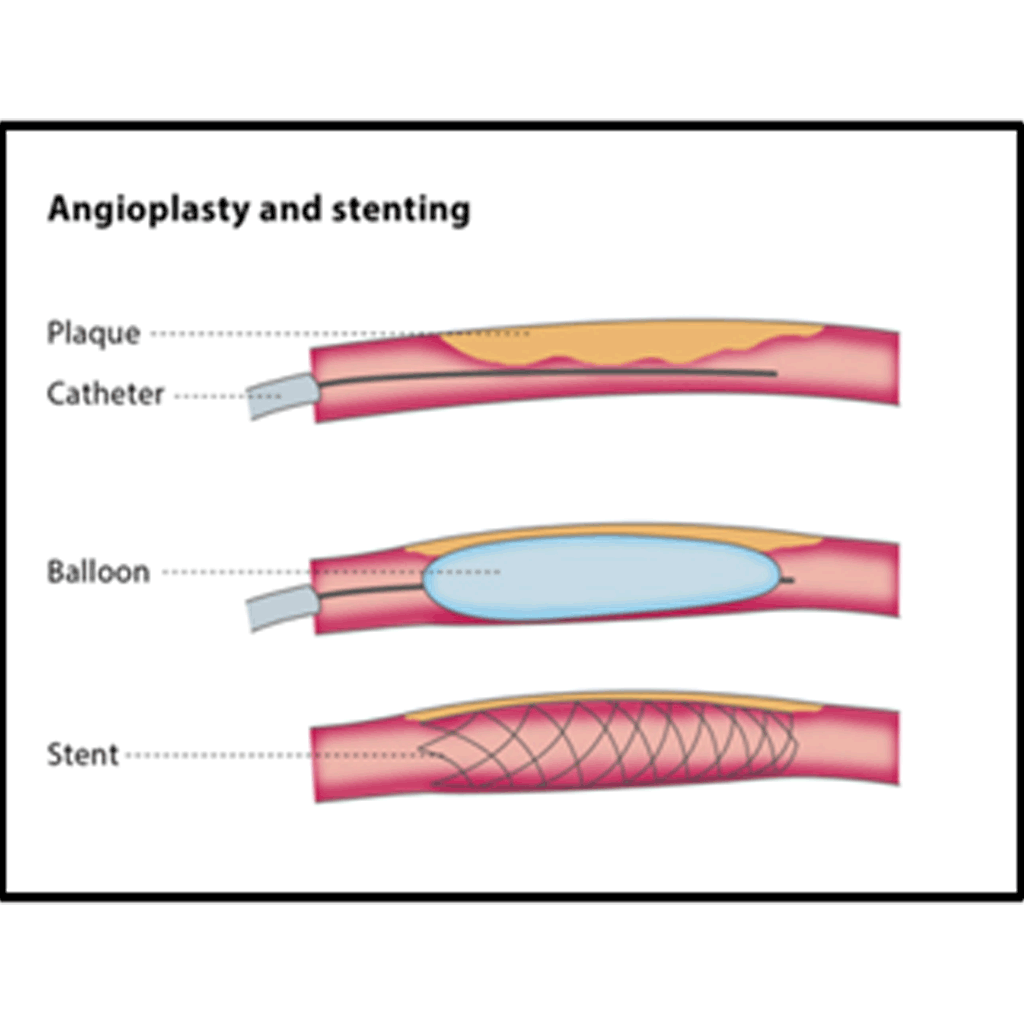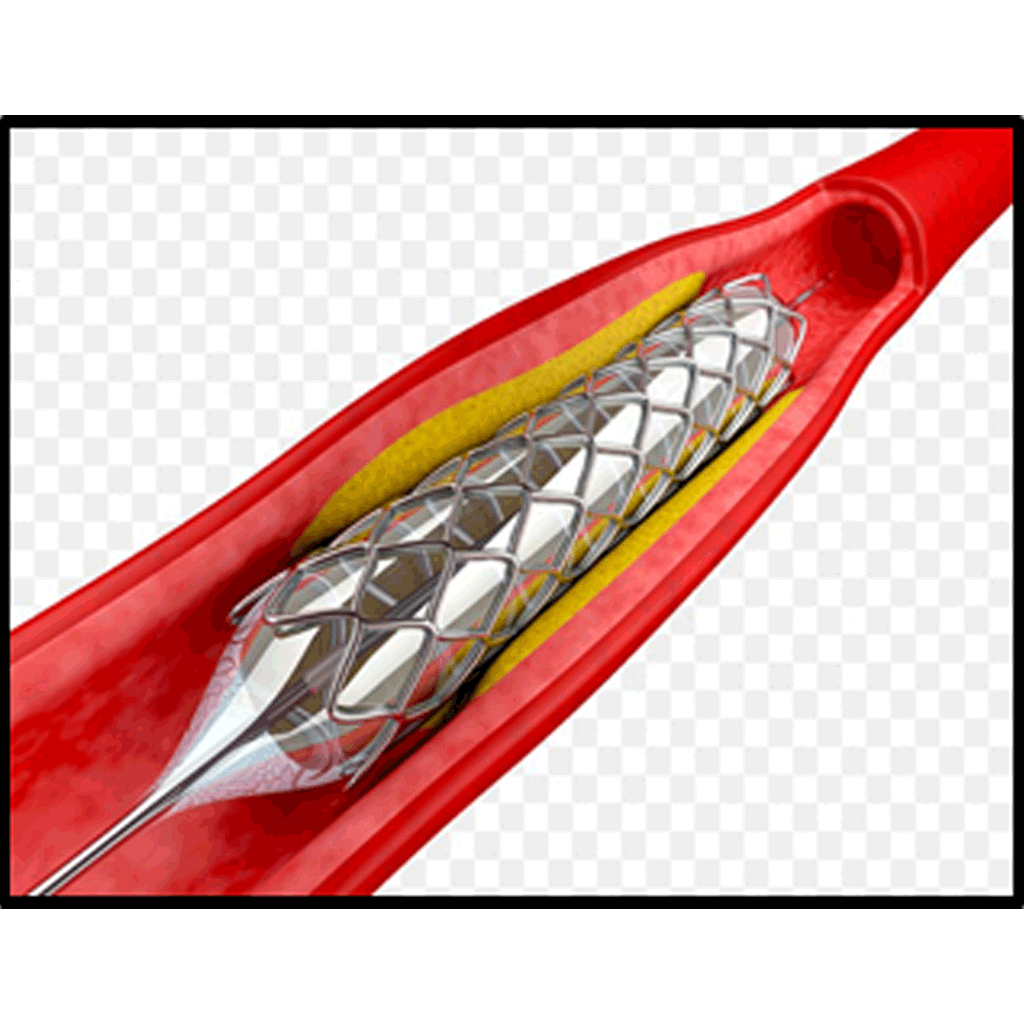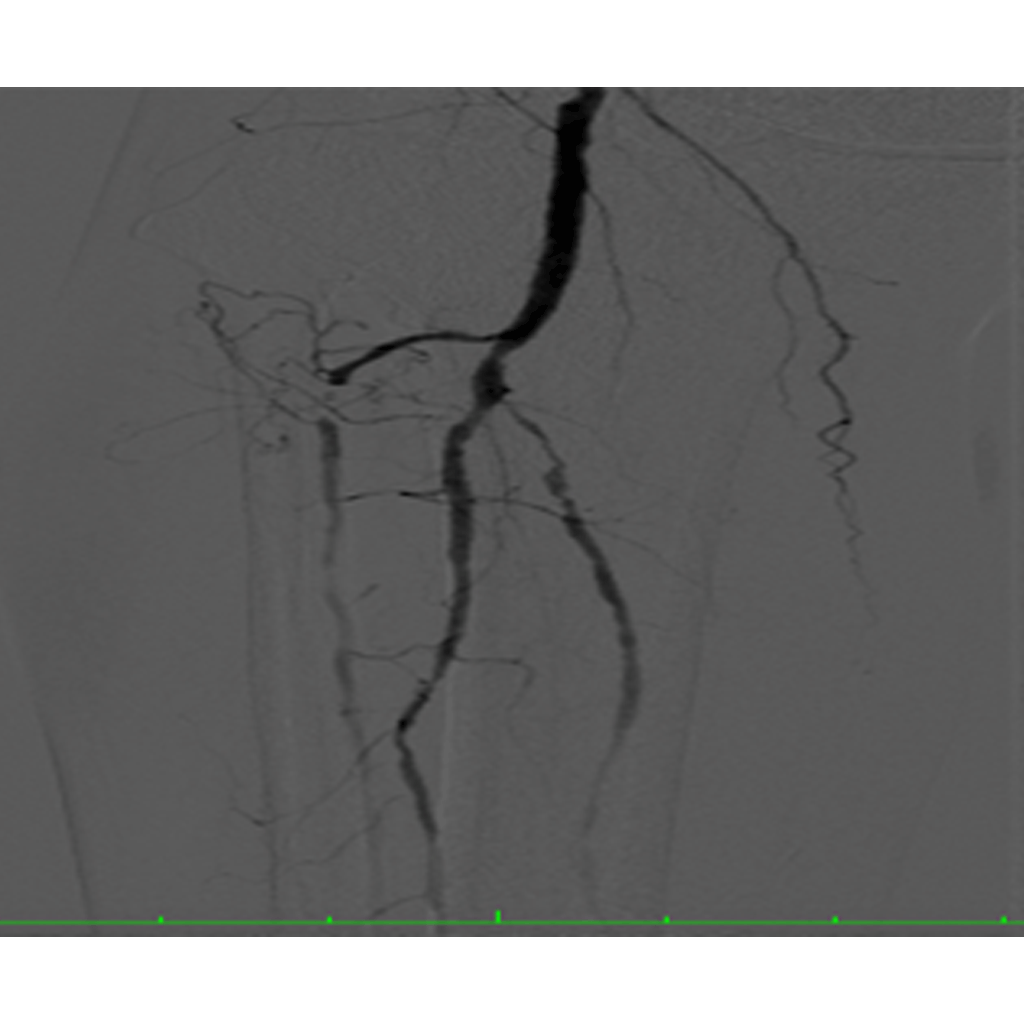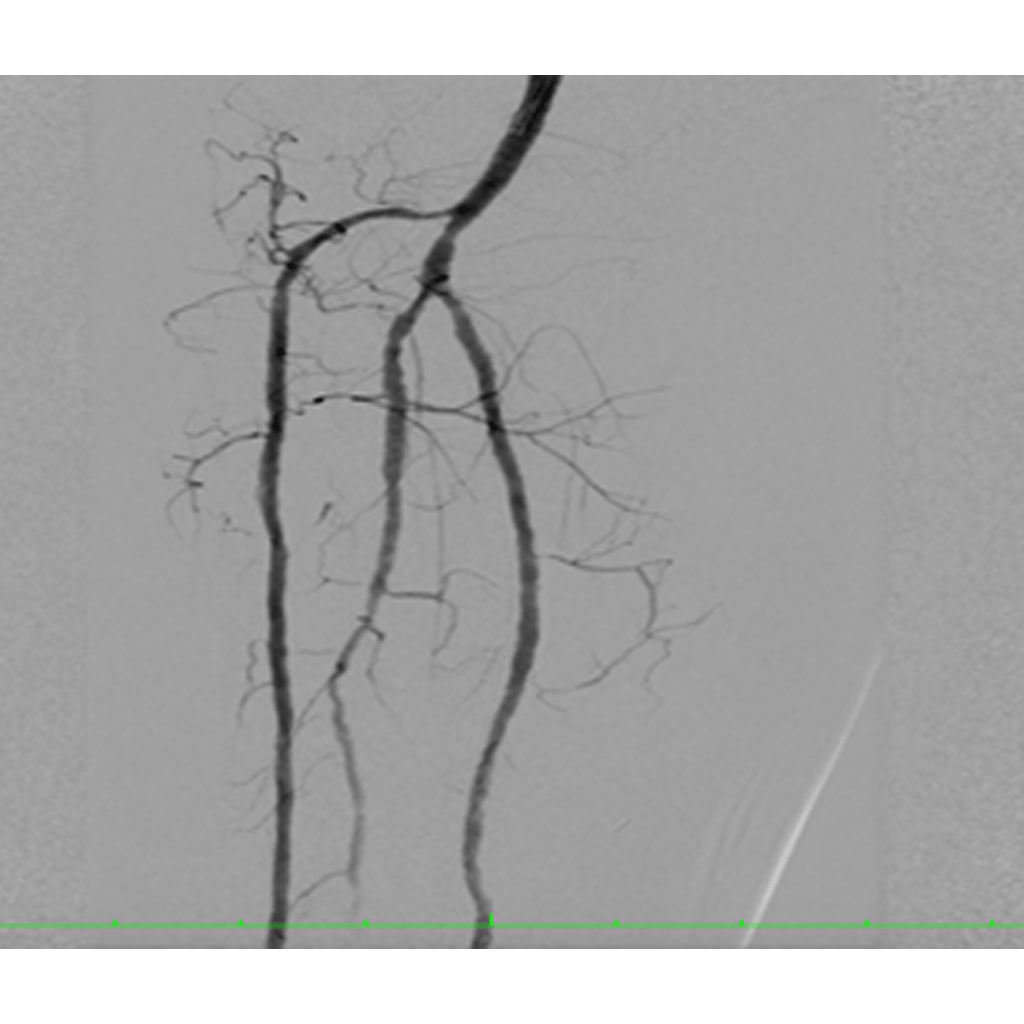 This procedure may be beneficial for you if you suffer from leg pain when walking (intermittent claudication) or if you have a restricted blood supply in your legs (leg ischaemia) as a result of diabetes. The angioplasty and stenting procedure can also be a treatment for peripheral arterial disease and for narrowed or blocked arteries in your kidneys.
Angioplasty and stenting is a way to restore blood flow, relieve pain caused by restricted blood flow, improve kidney function and protect the brain from strokes.
Kindly contact:
One PKLI Avenue, DHA, Phase-6, Lahore, Pakistan.
+92 42 111 117 554