ASPIRATION
Patient Education Material
Aspiration is the image-guided puncture of a cystic lesion (such as a cyst, an abscess or bruising) or solid lesion (a growth) in order to remove a fluid or tissue sample with a suction needle. The hollow aspiration needles come in different sizes and lengths.
ULTRASOUND OR CT GUIDED ASPIRATION OF ABSCESS OR FLUID COLLECTIONS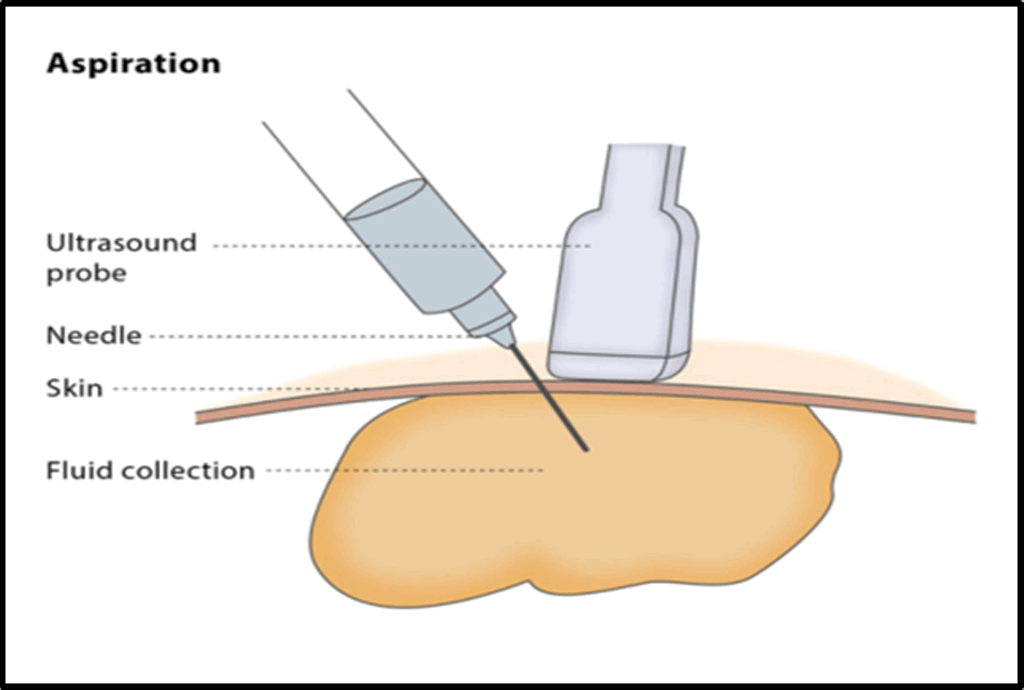 You may be recommended to have an aspiration procedure for diagnostic reasons (to provide information on the nature of the lesion) or for therapeutic purposes, such as removal of the fluid collection or cyst. Aspiration is sometimes preferred over drainage of small abscesses (less than 3-4 cm) for which a drainage catheter would be unsuitable.
Aspiration may not be the best option for you if you have a blood clotting disorder or there is no safe access route.
The technical success rate of this procedure is very high, though the clinical success rate can vary depending on the location and nature of the lesion, as well as whether the aspiration procedure is diagnostic or therapeutic.
Kindly contact:
One PKLI Avenue, DHA, Phase-6, Lahore, Pakistan.
+92 42 111 117 554