BIOPSY
Patient Education Material
An image-guided biopsy aims to provide diagnostic information by obtaining a sample of tissue from under the skin using imaging to navigate. The interventional radiologist will perform this procedure using special cutting needles which are available in a variety of diameters and lengths. The tissue sample will usually be examined under a microscope by a pathologist and can also be analysed chemically.
PERCUTANEOUS CT SCAN OR US GUIDED CHEST, ABDOMINAL OR PELVIC BIOPSY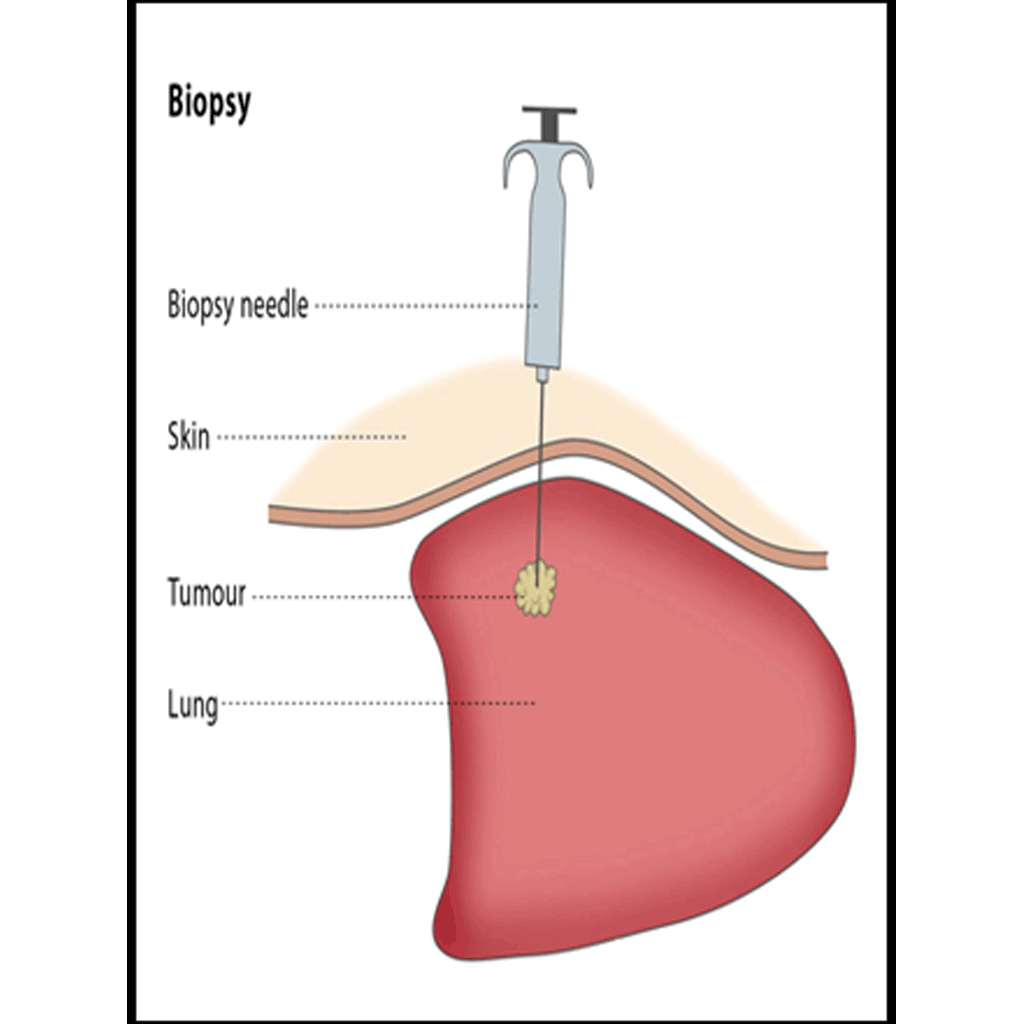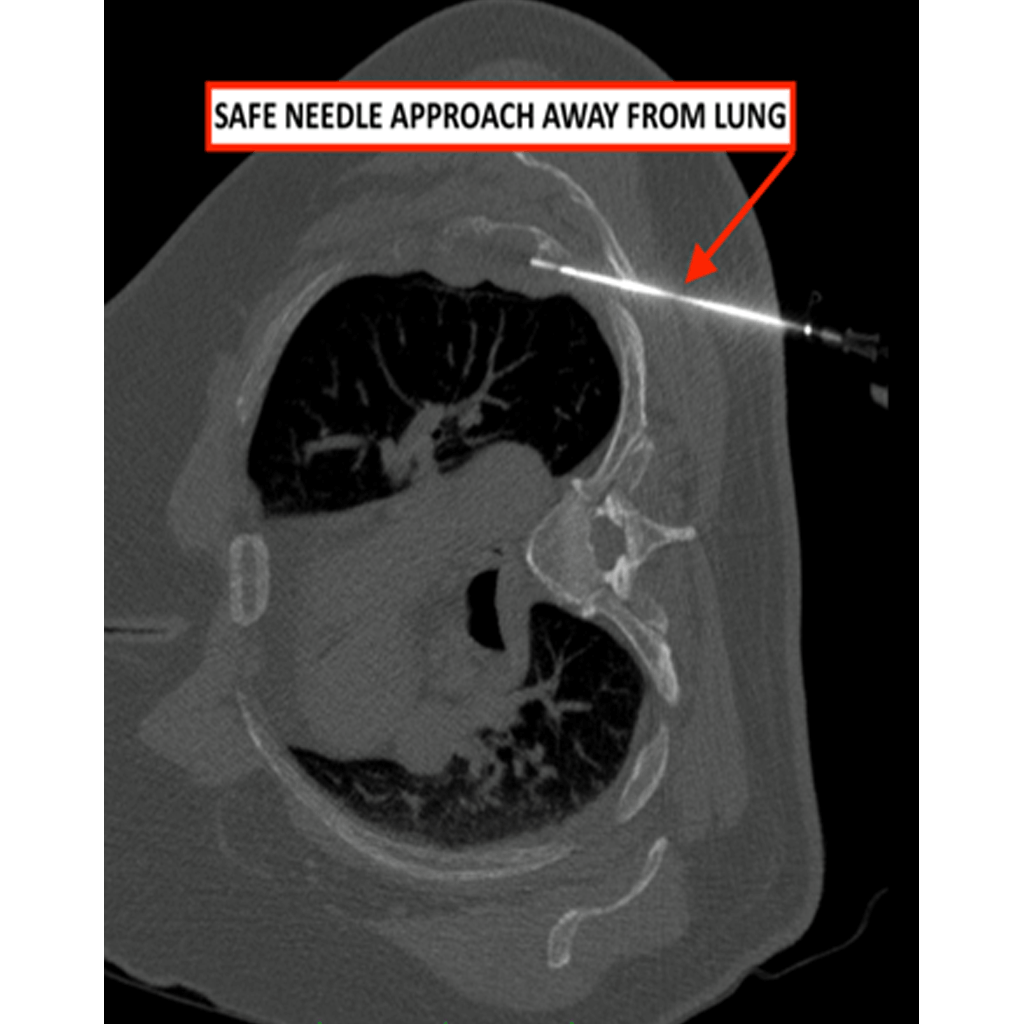 If you have a lesion and your doctor needs further information to make a diagnosis, you may be referred for an image-guided biopsy.
There are a number of factors that may make the procedure unsuitable for you, including if you have a blood clotting disorder, if there is no safe route for the interventional radiologist to access the lesion, or if you have already been diagnosed using other procedures, such as diagnostic imaging.
The success rate of the biopsy procedure can vary depending on the location of the lesion and the type of needle used. Image guidance is used to confirm that the needle is placed correctly inside the lesion and to help avoid complications.
Kindly contact:
One PKLI Avenue, DHA, Phase-6, Lahore, Pakistan.
+92 42 111 117 554