EMBOLIZATION FOR GASTROINTESTINAL TRACT BLEEDING
Patient Education Material
Embolisation is a minimally invasive treatment that uses materials to block the affected vessel and so stop bleeding. There are a number of possible causes of bleeding severe enough to require this treatment, including trauma, blood clotting disorders, infections, anatomical defects and tumours.
FLUOROSCOPIC GUIDED EMBOLIZATION OF UPPER OR LOWER GI BLEEDING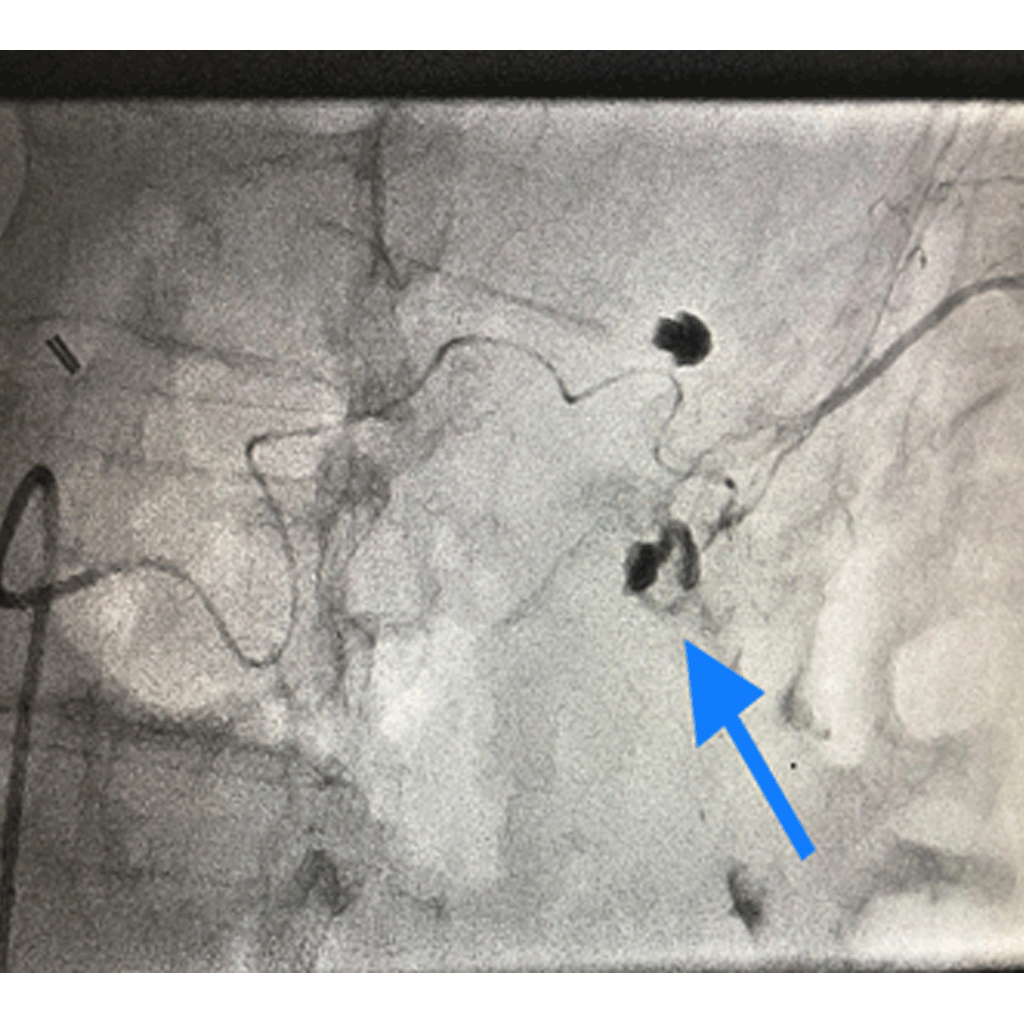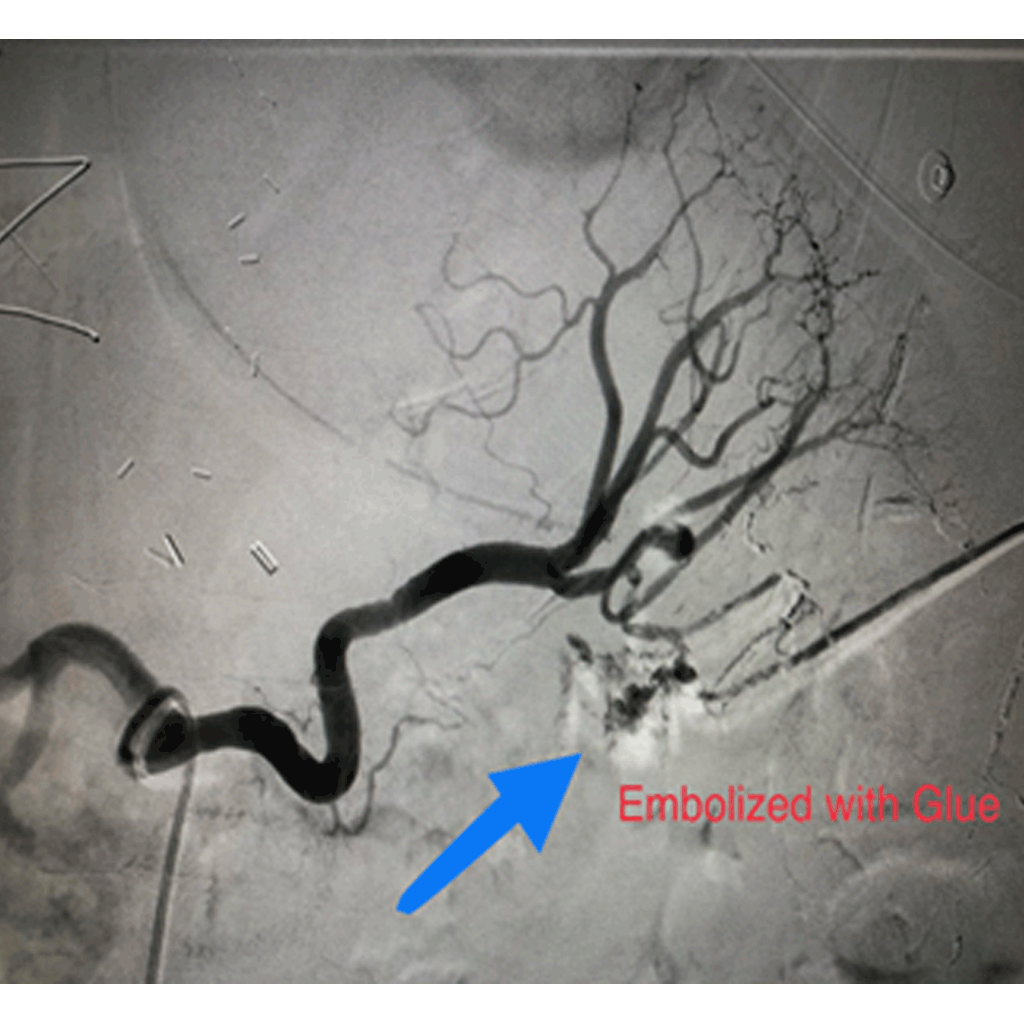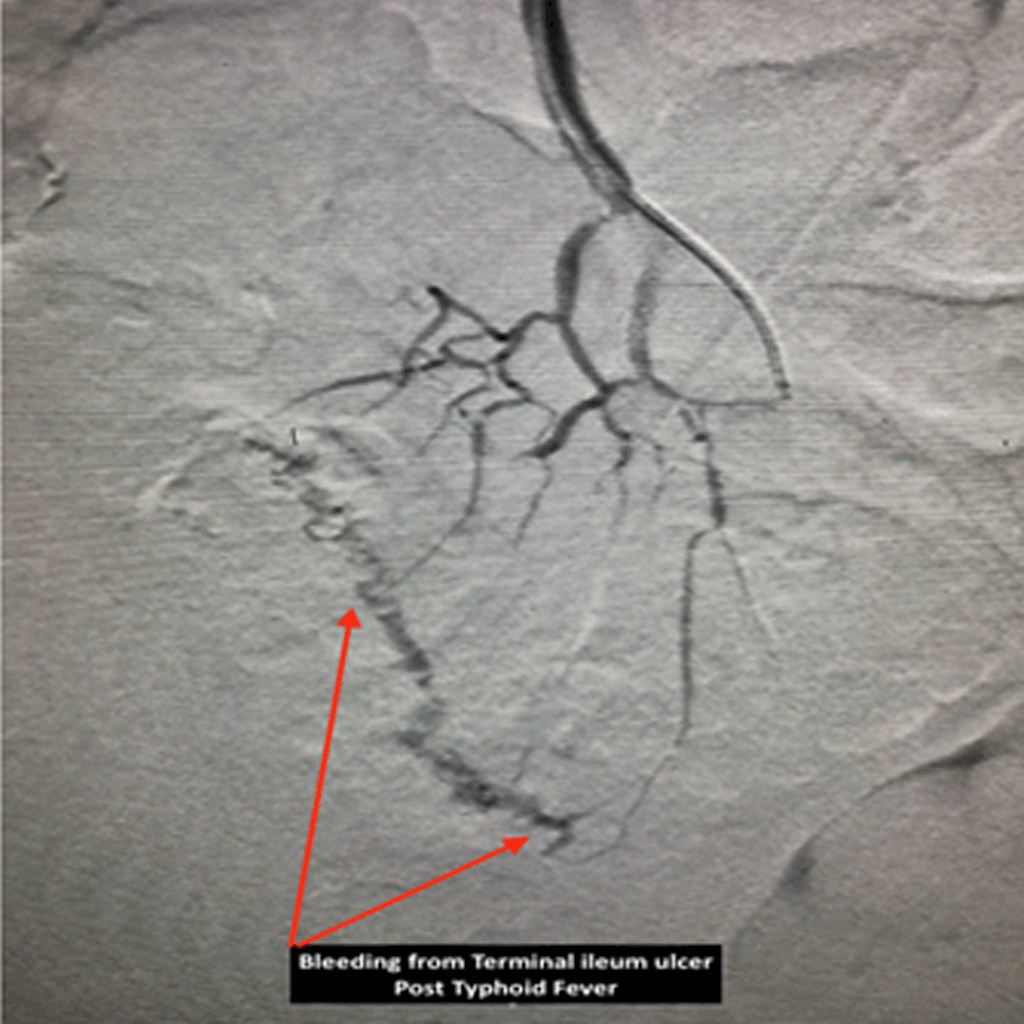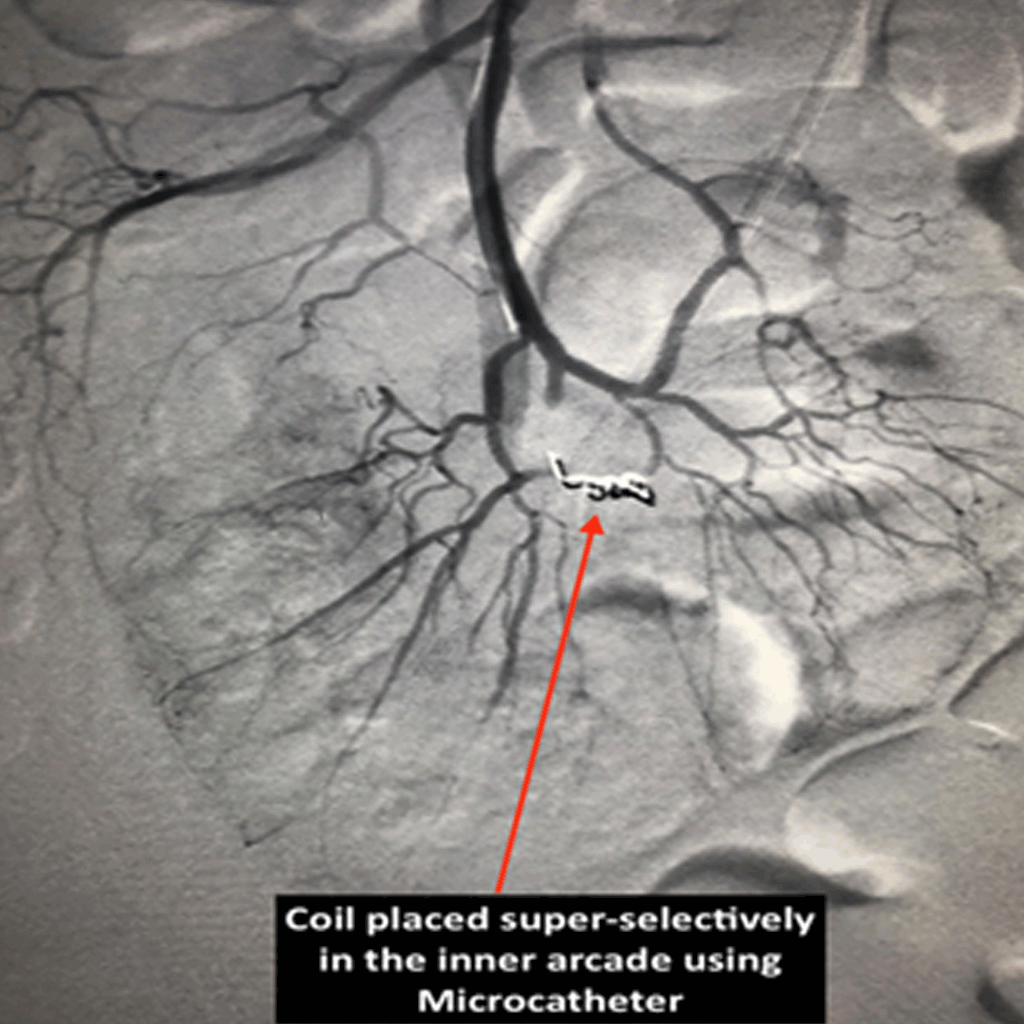 The main reason for treating bleeding is that if too much blood is lost, the patient may go into life-threatening shock.
Kindly contact:
One PKLI Avenue, DHA, Phase-6, Lahore, Pakistan.
+92 42 111 117 554