Bidding Document Button
RFQ Button
| Column 1 | Column 2 | Column 3 | BIDDING DOCUMENTS |
| --- | --- | --- | --- |
| PRO-006-2021 | December 21, 2020 | Laundry Services Laundry Services Laundry | |
| Column 1 Value 2 | Column 2 Value 2 | | Column 4 Value 2 |
| Column 1 Value 3 | Column 2 Value 3 | Column 3 Value 3 | Column 4 Value 3 |
| Column 1 Value 4 | Column 2 Value 4 | Column 3 Value 4 | Column 4 Value 4 |
| Column 1 Value 5 | Column 2 Value 5 | Column 3 Value 5 | Column 4 Value 5 |
| Column 1 | Column 2 | Column 3 | BIDDING DOCUMENTS |
| --- | --- | --- | --- |
| PRO-006-2021 | December 21, 2020 | Laundry Services Laundry Services Laundry | |
| Column 1 Value 2 | Column 2 Value 2 | Column 3 Value 2 | Column 4 Value 2 |
| Column 1 Value 3 | Column 2 Value 3 | Column 3 Value 3 | Column 4 Value 3 |
| Column 1 Value 4 | Column 2 Value 4 | Column 3 Value 4 | Column 4 Value 4 |
| Column 1 Value 5 | Column 2 Value 5 | Column 3 Value 5 | Column 4 Value 5 |
      One PKLI Avenue, DHA, Phase-6, Lahore, Pakistan
Welcome to PKLI&RC
We have state-of-the-art technology, highly qualified foreign doctors, advanced diagnostic equipment, empathetic staff and, above all, a mission of serving the ailing humanity.
KIDNEY AND LIVER TRANSPLANT FACILITY
The hospital has one of the country's best teams of surgeons for the kidney & liver transplantation program with expertise in adult and pediatric living donor kidney and liver transplants. PKLI&RC is a registered institution of Punjab Human Organ Transplant Authority (PHOTA) of the Government of Punjab for Liver and Kidney transplantation.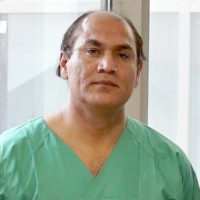 PROF. FAISAL DAR
Liver Transplant/Hepatobiliary & Pancreatic Surgeon
Dean, Pakistan Kidney and Liver Institute and Research Center
Prof Faisal Dar is the pioneer of liver transplantation in Pakistan and is the leading liver transplant surgeon in the country. He has the credit to his name of performing more than 1200 transplant procedures in his career, out of which 1000+ were living donor transplants which he has performed in Pakistan.
Click for Prof Faisal Dar profile